Sandmeier Got Talent — A Showcase of our Shining Stars!
Save the Date – Friday, May 19, 2023 at Jonathan Dayton High School Auditorium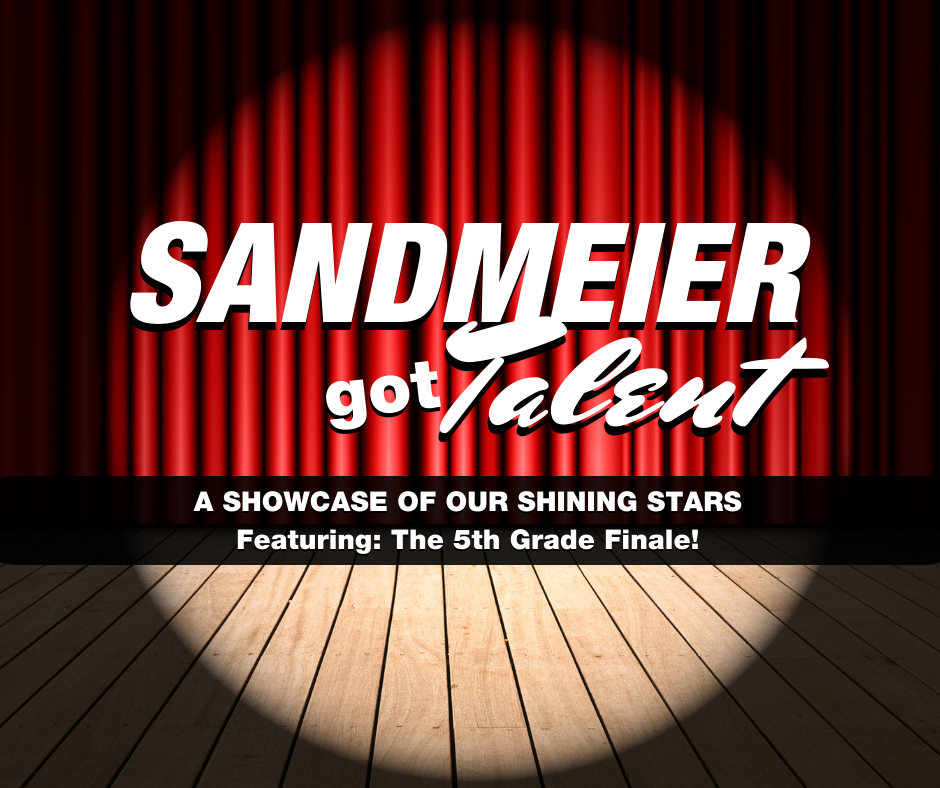 We are in search of talented Sandmeier students for the next Sandmeier's Got Talent!
Who: Any Sandmeier Student
What: A Display of talents of any kind, including but not limited to singing, dancing, playing an instrument, tumbling, juggling, magic, demonstrations of sport or martial arts, comedy, poetry, science demonstrations or other talent.
When: Friday, May 19, 2023
Where: JDHS Auditorium