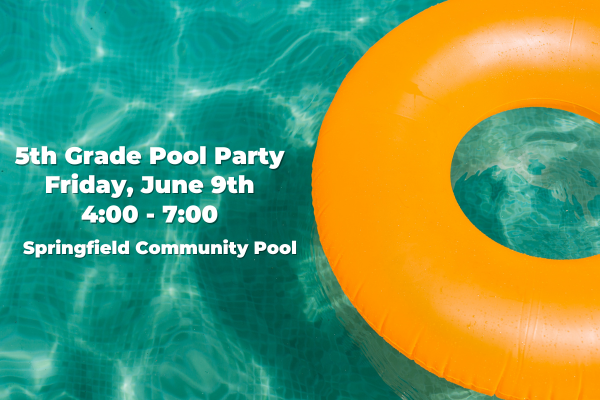 THELMA L. SANDMEIER &
JAMES CALDWELL
5TH GRADE POOL PARTY!
Get ready for some splashing and fun in the sun! We are excited to invite all 5th graders to your Pool Party on Friday, June 9th at the Springfield Community Pool.
Join us for swimming, games, and a fun time. We will have plenty of food, snacks, a DJ to keep your 5th Grader energized and entertained.
This is a great opportunity to relax and hang out with their classmates before the end of the school year. Make sure to bring your swimsuits, towels, and sunscreen for a safe and enjoyable time in the water.
We hope to see you there!
IMPORTANT: NO CELL PHONES ALLOWED!
Drop-Off, Students Must Be Signed In and Out.
Questions / Parent Volunteering
Contact: Andrea Sarris (G5party@tlspta.com)